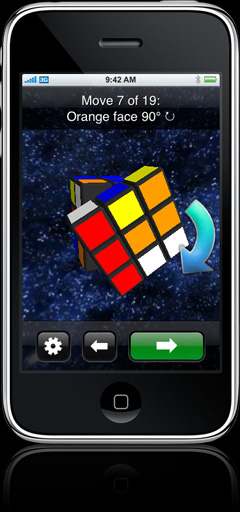 CubeCheater is no longer available.
Due to repeated legal threats by the Rubik's Cube company, the free app CubeCheater has been pulled from the App Store.

I cannot provide anyone with copies of the app, so please do not contact me asking about that. There is nothing I can do.

For more information please see:
Historical press articles about CubeCheater: